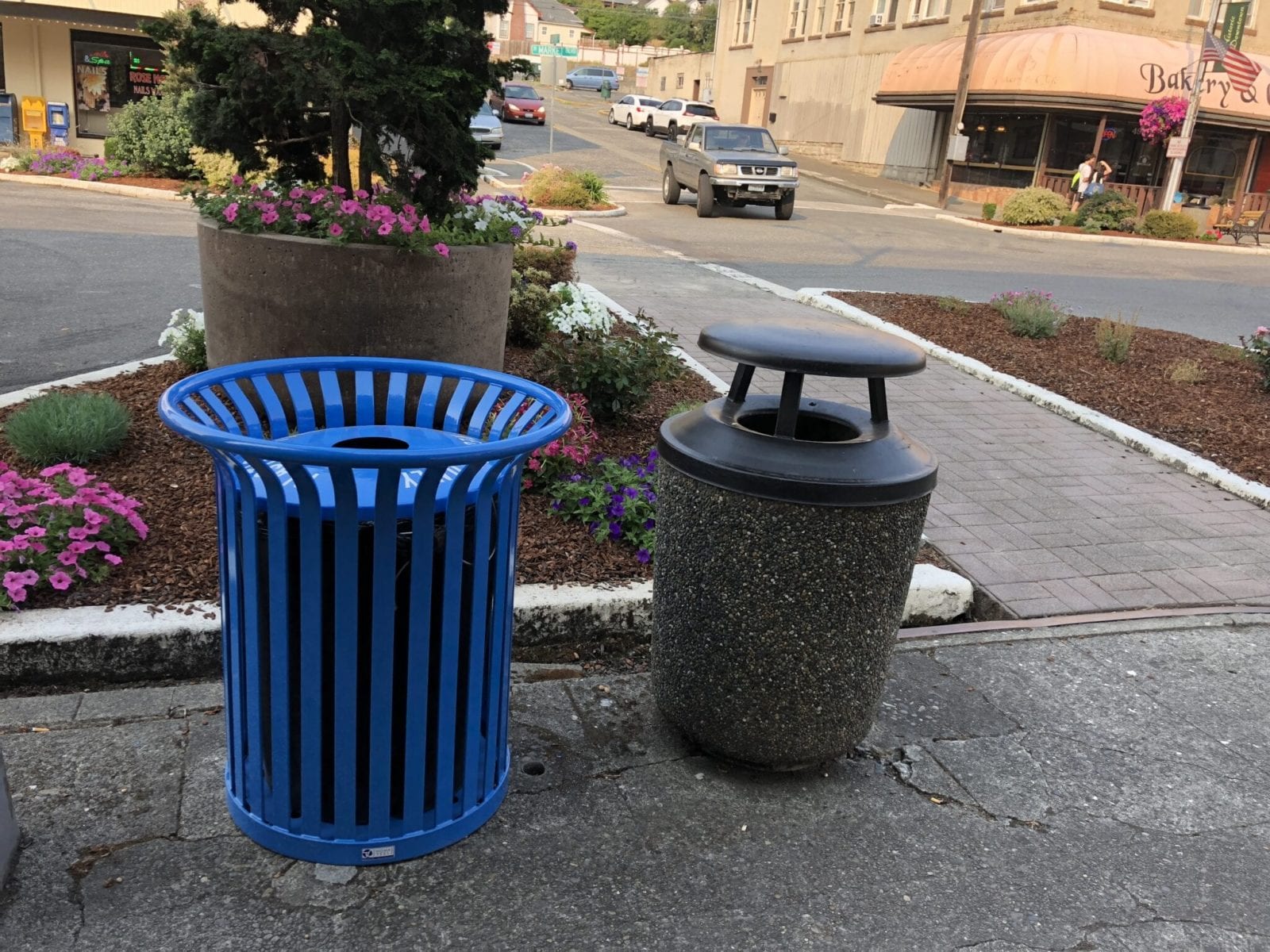 Recycling Containers Installed in Downtown Chehalis
August 2018 – A partnership between the city of Chehalis and the Chehalis Community Renaissance Team (CCRT) has announced the installation of four recycling containers in the city's historic downtown this spring as a pilot project to encourage recycling of plastic bottles and aluminum cans while visiting downtown Chehalis.
The blue recycling containers are on loan from the City of Seattle throughout the summer and into fall.  They have been placed next to existing waste receptacles on Market Boulevard.  Annalee Tobey, CCRT Executive Director stated, "The plan is to test run the program in hopes that they are well-utilized before investing in the containers permanently.  If all goes well, we would like to expand the program to several additional containers in the area.  Our thanks to Lewis County Solid Waste for assistance and suggesting we reach out to the City of Seattle."  City of Chehalis staff has agreed to maintain the containers.
These new recycling containers are one of several improvements the Chehalis Community Renaissance Team is focusing on downtown.  CCRT hopes this addition will make recycling easier and more convenient for people to recycle while visiting Downtown. "The presence of recycling bins downtown is a visible way for residents, employees and tourists to understand that Chehalis is doing their part by recycling," said Tobey. "We encourage our downtown Chehalis patrons to use these receptacles to keep our downtown clean, safe and beautiful."
UPDATE:  The program has been a success and CCRT is planning the purchase of four permanent recycle containers in 2019.