Between the snow and rainfall, Washington winters provide plenty of cozy nights in with your honey, but what to do when the cabin fever sets in? No matter the season, there are always things to do in Chehalis. Whether you're out with friends, partners, or solo — here are five winter date ideas to get you started.
Dinner + A Show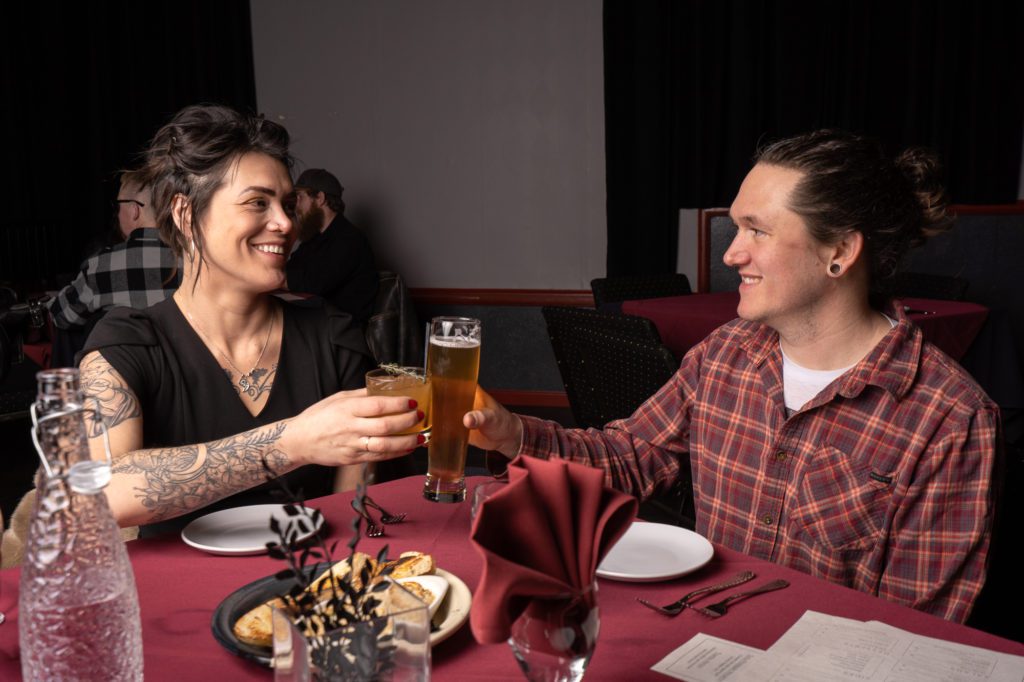 This small town is not lacking for entertainment. With the opening of the historic McFilers Chehalis Theater, get ready to slip into elegance, dine on delight, and enjoy a show all in one beautiful location. Whether by comedy, classic movies, or music of all genres, McFilers seeks to entertain all. It's the perfect one-stop date night destination. Follow them on social media for news on upcoming events, or make reservations online in an instant for Thursdays, Fridays, and Saturdays.
Afternoon Art Class + Brews and Bites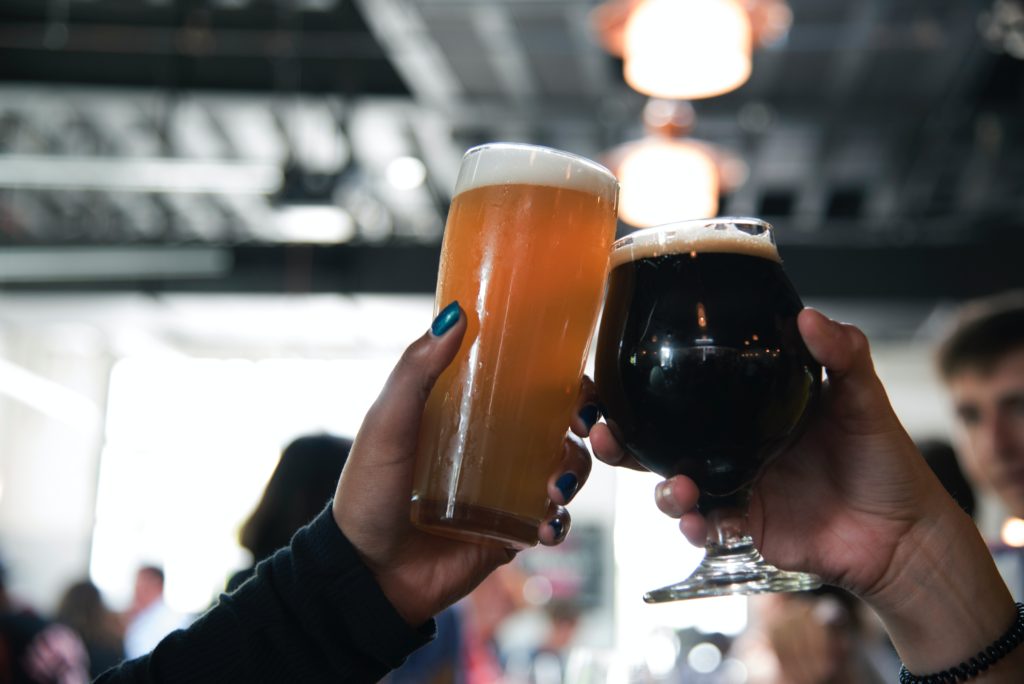 Seeking connection on an artistic level? Take an afternoon art class in downtown Chehalis together, then stroll up the street to see what's on tap. You can sign up for drawing, oil, watercolor, or alcohol ink classes with a local artist at Book 'n' Brush, Tuesdays through Fridays.* Chehalis has 6+ bars and taverns to choose from with distinct atmospheres for your post-paint drinks, all of which feature local beers and wines.
*Scroll the Book 'n' Brush Facebook page to see what's happening next week, or contact the store to find out how you can sign up for an artist's class (360) 748-6221.
Gift Exchange + Local Lunch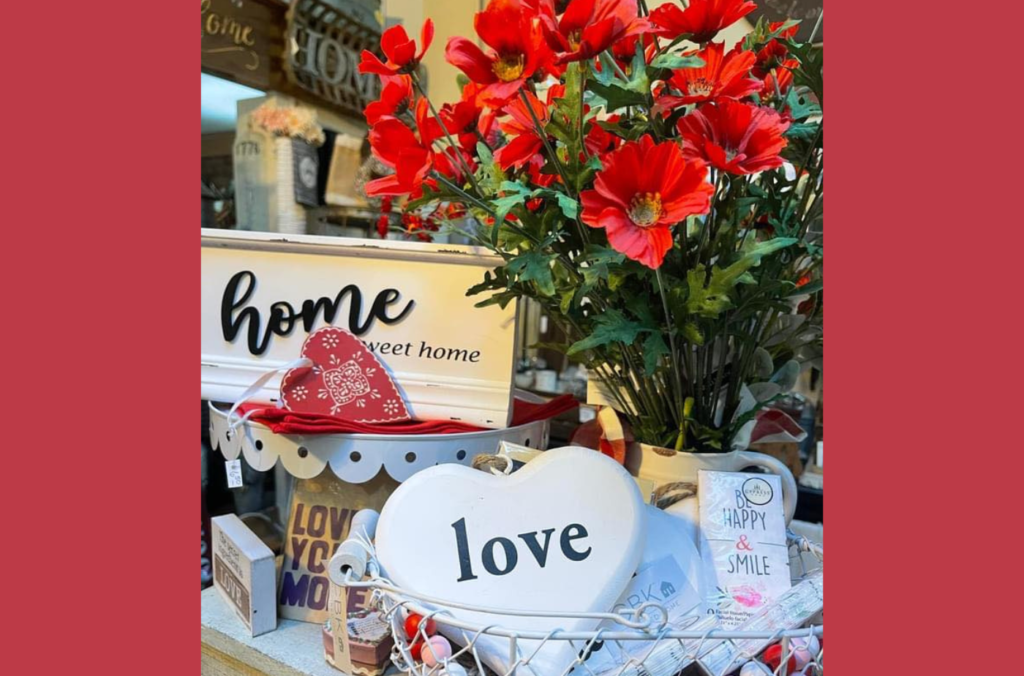 If tradition isn't your style, this idea is sure to shake things up: Meet your sweetheart downtown, establish a dollar amount, and set your timers for an hour. Then, split up and race each other for the perfect gift. The catch? No peeking! Scale up the challenge to your liking – compete for the funniest gag gift, most thoughtful keepsake, wackiest piece of clothing (bonus points if you wear it to lunch afterward), best thrift find, and so on… When you're done, pick a place for lunch to exchange your gifts. Don't forget your Great Gifting Challenge hack: this Chehalis Shopping Guide from Experience Chehalis.
Breakfast + Antiquing
This one's for you antique lovers and DIY'ers: get an early start with a great local breakfast, then hit the shops! Did you know Chehalis has 10+ thrift and antique shops? Our neighboring city, Centralia, is also a known hotspot for vintage finds. There's no telling what treasures you may find in these historic storefronts. If stepping into the past tickles your fancy, you and your shopping companion might enjoy following Chehalis's Historic Walking Tour while you're out. Pick up a guide at the kiosk near Book 'n' Brush downtown and bundle up if you're questing on foot.
Good Coffee + Good Books = Great Conversation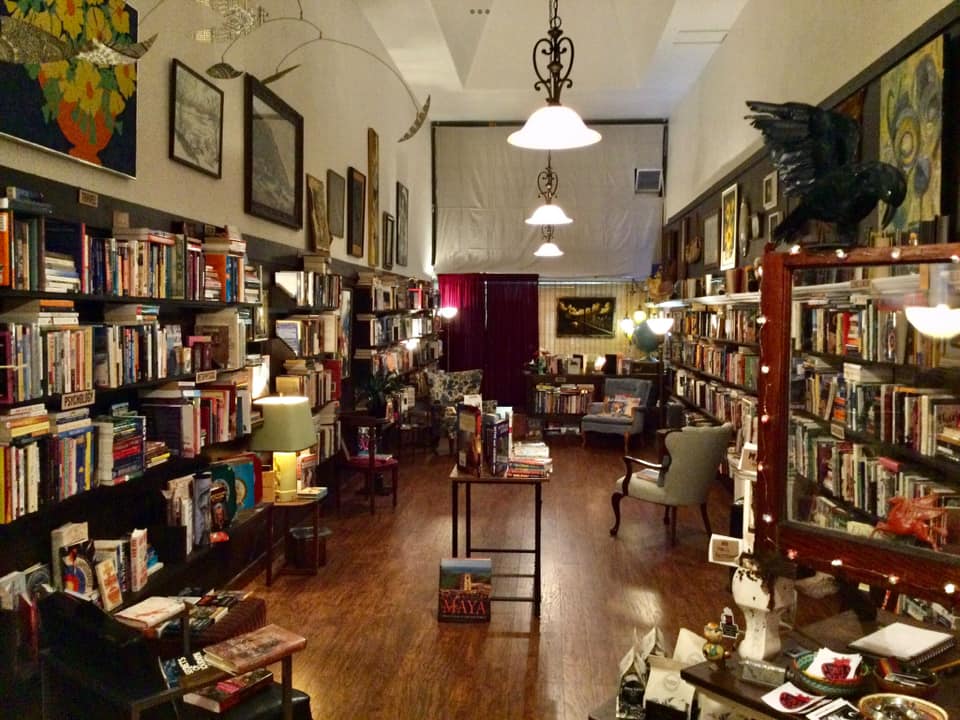 The coffee date is a tried-and-true PNW classic. There are drive-thru stands aplenty for your out-of-town dates, but don't overlook our locally loved cafés. Here's an insider tip: meet at Shakespeare & Co.'s cozy locale to peruse their unique used book selection and other neat finds. When you've picked or exchanged your new-to-you reads, meander over to one of downtown Chehalis's FOUR coffee shops for a warm beverage and comfortable seating. (TIP: Check out the New Business Roundup blog ahead of time to see which café matches your vibes). If you hit an awkward pause, distractions abound – talk about your latest reads, try the freshly-baked local treats or people-watch from the windows.
Chehalis is a small town by most accounts but that's the appeal for many. It has a bounty of experiences to offer for all folks and occasions, and it's sure to charm you and your date the next time you venture out!
---
Written by Chelsea Barr