While Chehalis lacks its own Platform 9 ¾, we do offer a trip that's almost as magical. Step onto the platform of the Chehalis-Centralia Historic Railroad and let yourself be carried back in time. Enjoy stunning forest and countryside views while you discover what makes this experience so special.
The Chehalis-Centralia Railroad and Museum (CCRM) is so named because it's not just a railroad, and it's not a typical museum, either! With functional equipment, ten miles of active railroad, AND a number of artifacts, CCRM is truly a living exhibit. Not to mention, it is one of the few remaining steam-powered rail operations in the state.¹ This truly is an all-in-one experience that's well-loved by everyone, from history buffs to YouTube stars!
Ready for a FUN, local history lesson? There are numerous historic interest points along the tracks, which passengers can learn about on board, in the depot, or on CCRM's website.² Additionally, the museum cares for several historic pieces of railroad equipment. Even the coaches are vintage, beautifully maintained in their 1920's style. Other larger-than-life artifacts include the Puget Sound Naval Shipyards No. 6, No. 9, and the Chehalis & Cascade No. 15 Mikado-style steam engine.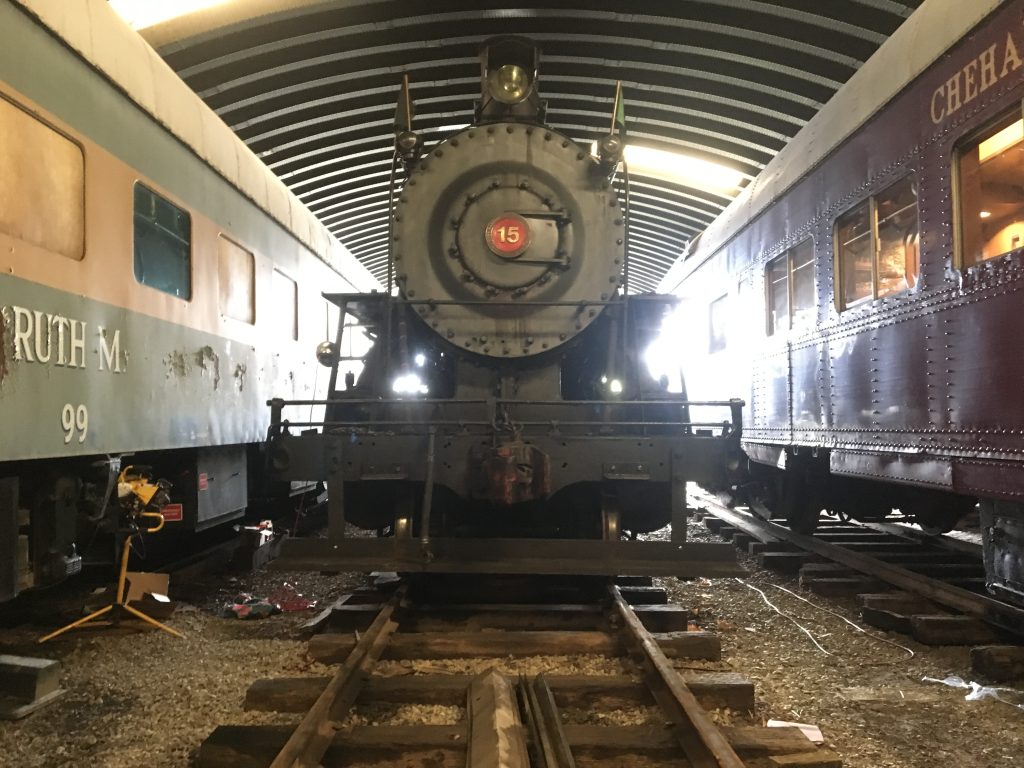 Speaking of the No. 15, this gem celebrated its 100th birthday in 2016. Originally a logging locomotive, the restoration of this Baldwin steam engine inspired the formation of CCRM in 1986 (formerly Chehalis-Centralia Railroad Association). Passenger operations began within two years and continue to this day, with a variety of excursions and rental options.
There is no shortage of history or scenery to soak in from your passenger car. The greater Chehalis area has an industrious history in logging and mining, not to mention sweeping views of picturesque farmland, homesteads, lively riverbanks, and lush forests. You may even catch a glimpse of one of our mountains on a sunny day!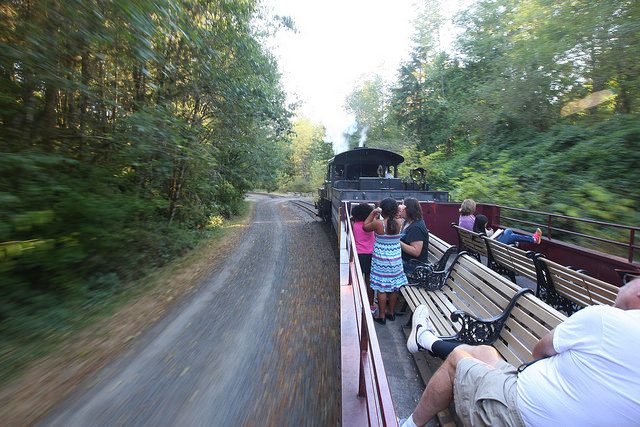 Our historic railroad and museum offers more than a dozen events and excursions throughout the year. Bring the family for a roundtrip excursion to a former rail stop, charter your own private event, or hop aboard one of the seasonal rides. The Chehalis-Centralia Railroad hosts many annual events, including themed dinner trains, brunches, and holiday rides. Recently, they put on the Easter Eggspress and a special Mother's Day ride.
NOTE: The No. 15 steam engine is currently undergoing repairs. CCRM's Diesel Engine #6 will power the season's excursions until repairs are complete. You can find updates on CCRM's Facebook page and, soon, their website.
Don't forget to drop by the depot during your trip to learn more about the rail line's history, get directions for other local attractions, purchase a souvenir, or grab a convenient snack. Nearby, you can find the Veterans Memorial Museum, parks, accommodations, great local grub, as well as places to enjoy your packed picnic.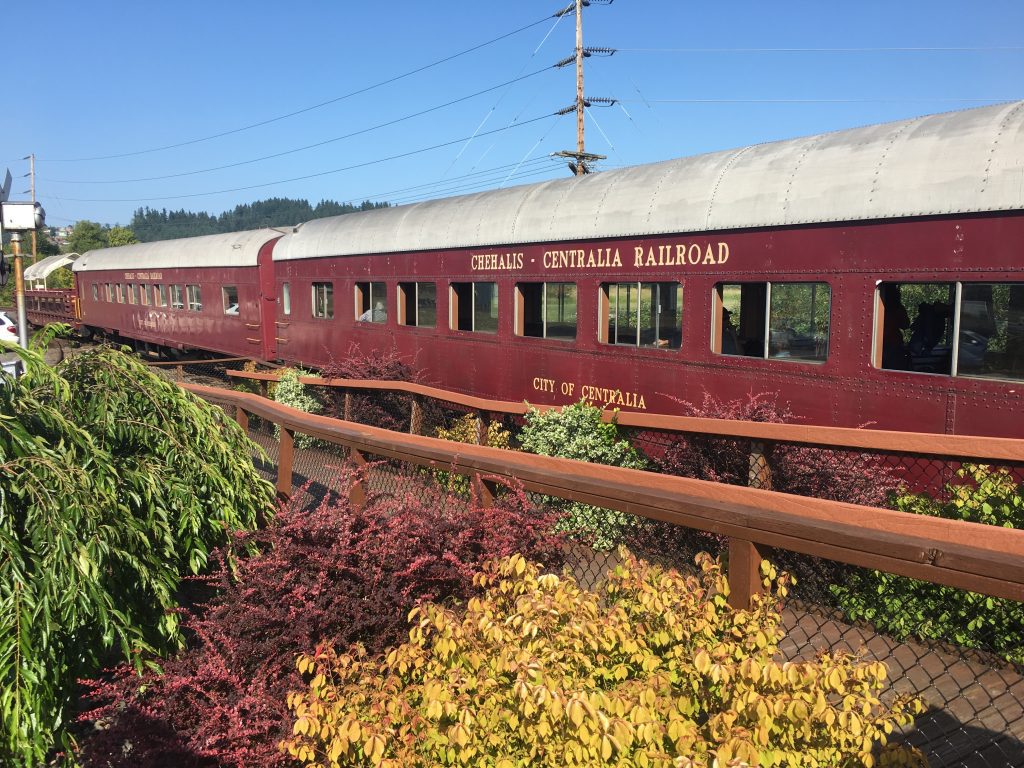 This is a singular experience, cherished by many. If you are looking for a special way to experience Chehalis, a memorable family outing, or even a fun date, then the Chehalis-Centralia Railroad Museum is a MUST see. Tickets, please!
You can find a wealth of information on CCRM's history, involvement opportunities, events, FAQ's, local accommodations, and so much more on at steamtrainride.com. View the event calendar and purchase tickets here.
1 Chehalis-Centralia Railroad & Museum, "About Us"
2 Chehalis-Centralia Railroad & Museum, "Train History"
Written by Chelsea Barr