Beyond its mission to ensure that "They shall not be forgotten," the Chehalis Veterans Memorial Museum honors veterans and connects community through a myriad of events and live experiences. Add these events to your calendar for a dose of history and fun outside of the gallery.
Recently, the museum hosted Chehalis's own Gambler 500 event. What began as a backcountry navigational adventure in Oregon with cheap, impractical vehicles has become an international phenomenon that mixes environmental cleanup with timeless off-road entertainment.
This year, our Veterans Memorial Museum team kicked off their event by removing nearly four tons of trash from the Gifford Pinchot National Forest. After cleanup, thrill-seeking racers hit the HooptieX ("hoop-tee-cross") racecourse with their "gambler" cars. After the race, the Veterans Memorial Museum also held a poker run and cards for hundreds of participants.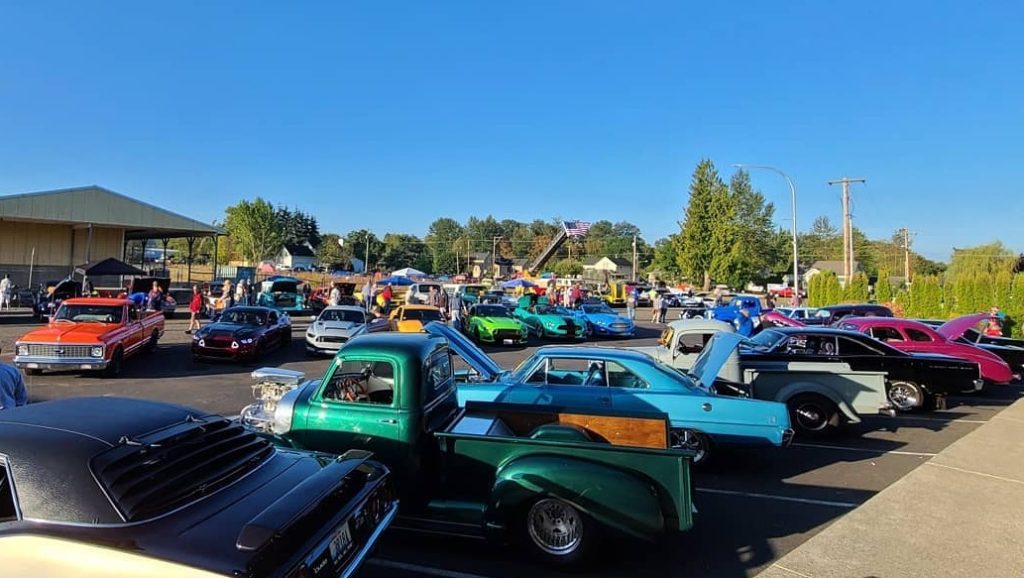 If you missed the Gambler 500, don't worry – there's more fun to be had. The museum will host a car show for the Lewis County Quarter Milers Club on August 21st. Proceeds from the car show help fund scholarships for the nationally recognized welding and diesel programs at Centralia College. Pandemic regulations and limited venue options made it difficult to put on the event, until Veterans Memorial Museum director Chip Duncan offered the museum's space to keep the show going. When he found out that funding for the scholarships would stop without an event, he was quick to assist. "We just wanted to make sure they got that [opportunity]," said Duncan.
Don't forget the Rust or Shine Car Show and Music Festival on September 5th. Last year, the show featured 400 cars. Duncan has lined up food trucks, vendors, and three bands this year. As the museum's single largest annual fundraiser, the Rust or Shine Car Show helps cover the operational costs of the Veterans Memorial Museum.
For weekly fun on four wheels, stop by the veterans museum from 3-5 on Saturdays, where hot rods and their drivers hang out before cruising to Centralia. Engines start at 5:10 sharp. Send them off in downtown Chehalis on your way to dinner or bring your rod along for the ride!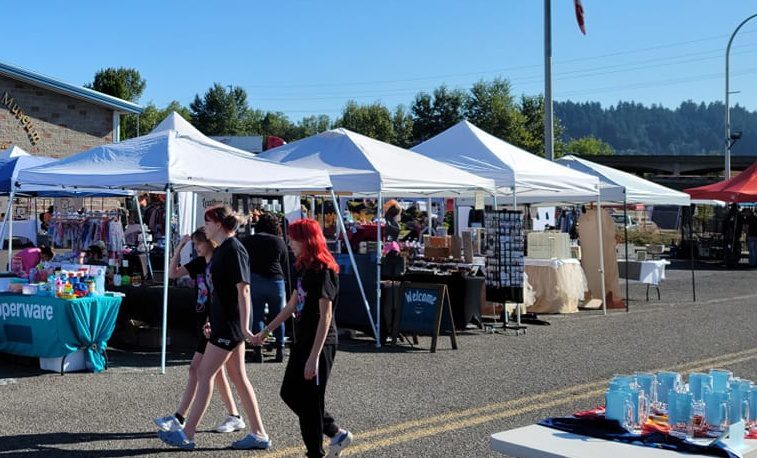 If hobby cars don't turn your engine, come by for the Vendor Blender Craft show on Sunday, August 29th. Over 150 vendors and thousands of visitors came through the museum's blender earlier this year, and Duncan expects at least as many this time around.
The Veterans Memorial Museum is also hosting outdoor movie nights "by dashboard light" on the last Saturday of each month. You can still catch "Bullet" on August 28th and "Ford vs. Ferrari" on September 25th. This fall, the museum will bring back its annual Chehalis Trunk or Treat on Saturday, October 30th. After the kids' treat bags are filled, come back for a showing of "Rocky Horror Picture Show," the last outdoor movie of the year.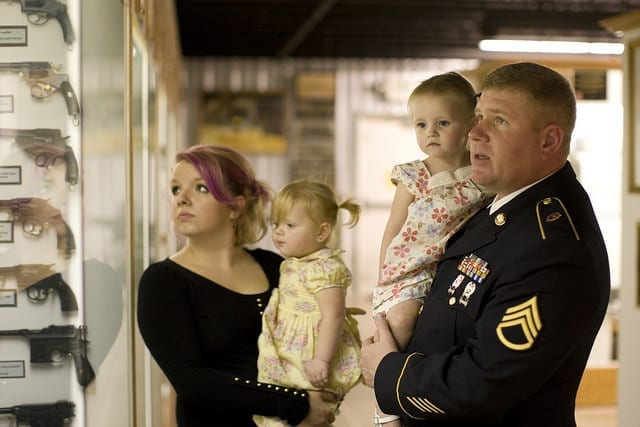 If there is one must-see event to put in your calendar though, it's All Veterans Remembrance Day at the museum on September 11th. Michelle Black, Gold Star widow of Sergeant Bryan Black and nationally-known book author, will join U.S. Airforce Major Jax Roberts as guest speakers this year. Major Roberts' hilarious stories are guaranteed by Duncan to put the audience "in stitches." The remembrance is free to the public and will begin at 2pm.
Live events are a special opportunity. While some stories can be preserved on display, hearing them live is an entirely different experience. "It's worthwhile to come out," says Duncan, "because you'll get to hear the story of an actual, living veteran… If you don't take the opportunity this time, you might not get another chance."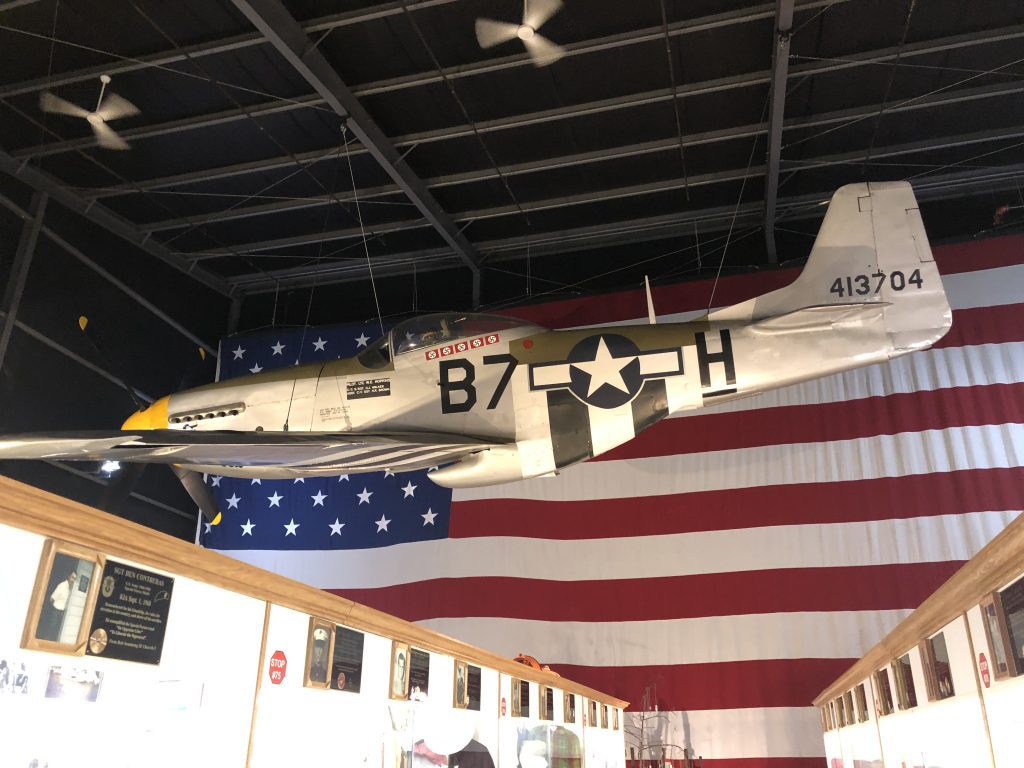 Seeing history through the eyes of a veteran is a singular experience that Chehalis is honored to offer through the Veterans Memorial Museum. When you are done visiting the museum's exhibits, make sure to support their mission and bond over common interests at one of their events. You can also support the museum by donating, becoming a member, or purchasing a memorial tile to honor your loved one.
The Veterans Memorial Museum can be found at 100 SW Veterans Way in Chehalis, WA, right next to the Steam Train. For updated event information, visit the museum's website, check their Facebook page, or call (360) 740-8875.
---
Written by Chelsea Barr