STAKEHOLDER MEETING NOTES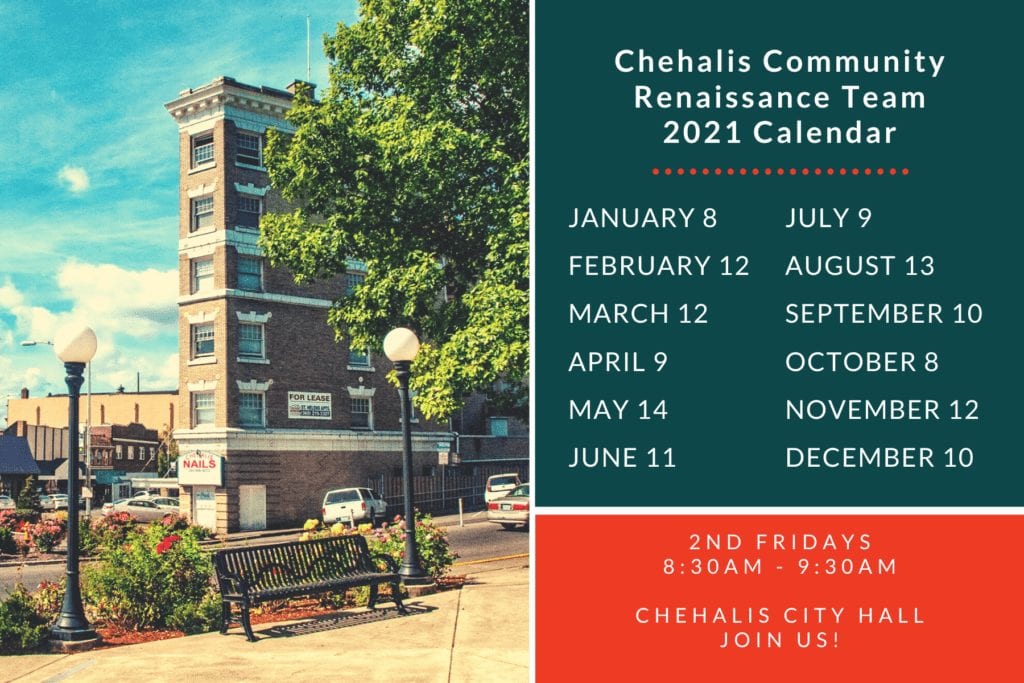 Chehalis Community Renaissance Team (CCRT) members bring a wealth of experience, knowledge, and creative thinking to the challenges, opportunities, and programs represented.  We are also looking for and welcome individuals who share in our goal of making Chehalis better!  If you have a love for Chehalis and would like to be added to our meeting reminder list, please contact us at info@experiencechehalis.com.
The CCRT meets for a community meeting on the 2nd Friday of each month from 8:30 to 9:30 am in the basement meeting room of Chehalis city hall.  Check out what we've been up to – current and prior year meeting notes are available below.